---
"Location! Location! Location!" – So, apparently this phrase wasn't coined by Channel 4 for a TV show (just kidding I did know it wasn't from that). In fact, it's from a guy named Harold Samuel in 1944 when he started a rather large and successful property company.
---
Whilst I don't know anything else about Harold other than now this quote and that he started a property company in 1944, I can say that the quote applies to more than just property/real estate when it comes to my life but in very different ways.
---
The location has always been the key aspect of my content creation and I'm fortunate to be in such a beautiful part of the country. Often we have focused on what type of image or content we want and have prioritized other aspects of content creation over location…I can safely say that each time we have done that it has resulted in a challenging day!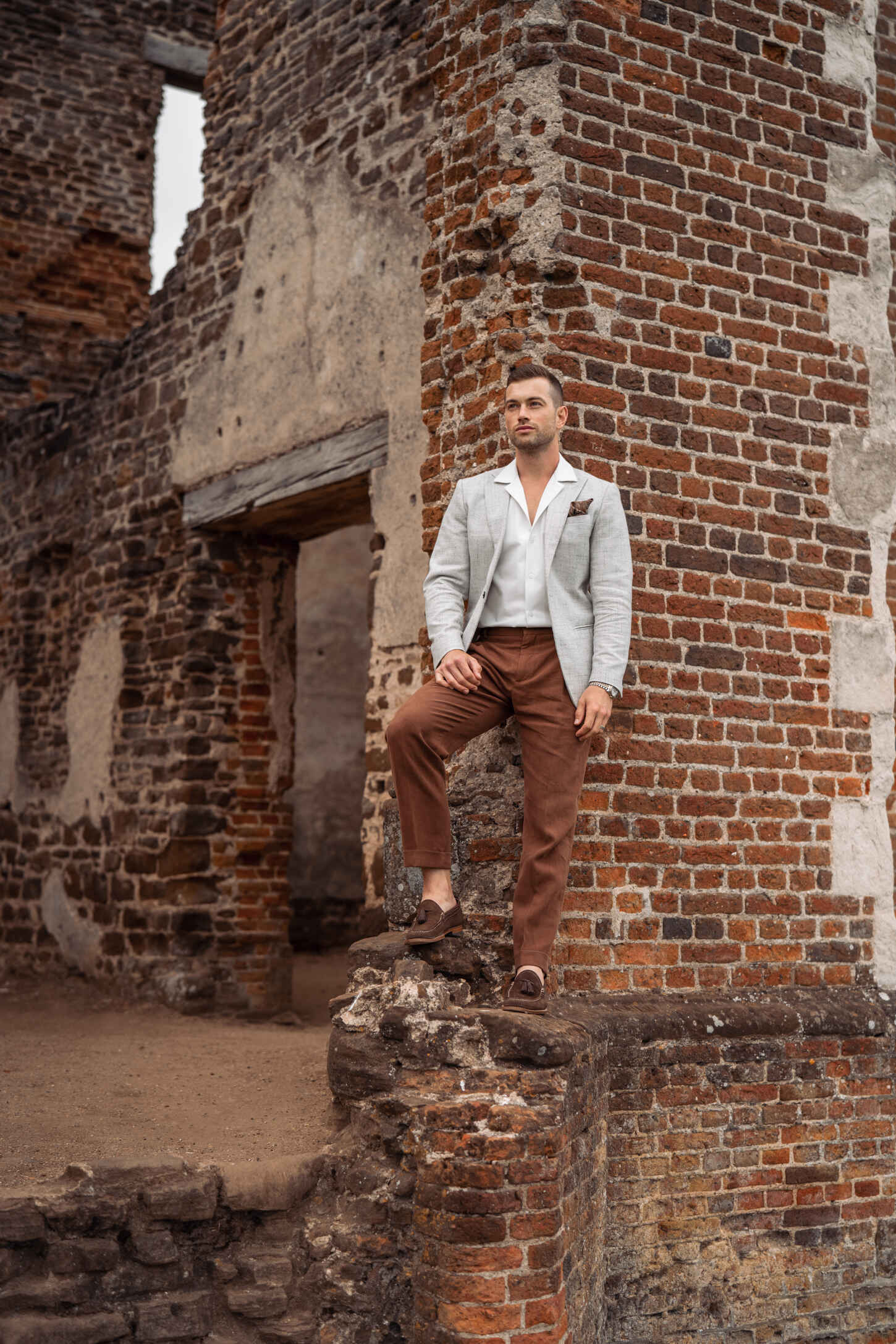 ---
I have always employed an attitude of learn from failures and have now made locations one of the primary focuses of my content creation when possible. I've finally learned!
---
For those of you in the same industry as myself you'll know that often speed/quick turnaround is pushed as the primary factor over quality and you have to stand your ground a lot to make sure you get the quality you want and that you think your audience will appreciate. It can also be difficult to maintain this attitude over years of work.
---
One of the reasons quick turnaround is so difficult is because you have to have access to the right location and that is hard with short notice. Without that right location your content suffers.
---
Today's images from Houghton House are a result of a little bit of research, preparation and good timing…but the location is everything!
See you next Monday
---
Ad Affiliate links Below
Jacket – HERE 
Watch – HERE 
Shirt – HERE 
Trousers – HERE 
Shoes – HERE 
Dress – HERE