Palette
---
Today is all about fashion.  I'm brining you that clean comfortable rivera style that you will probably be very familiar with, why? because it's a timeless look and you know how much I enjoy those. A great place to start any look is understanding colour palettes and how they compliment one another. Find yourself colours you like of course and most importantly that you have seen paired together well. Whether it's on Instagram, Pinterest or just browsing online at AliGordon.net 😉 make a note of these colours and apply them into your wardrobe. In todays look, I've gone with a classic pairing of navy and white channeling my inner riviera aesthetic. I particularly love how these colours remind me of those vary rare but very memorable days on a yacht or enjoying the summer heat along the coast. This navy jacket from Reiss or similar Dries Van Noten jacket  which I picked up recently work perfectly to sharpen up your look as the slightly colder evening come in, I would also suggest the consideration of pairing unstructured jackets to emphasise that relaxed look and feel.
Tones
---
Adding contrast between items can help define your look. If I'm going with the white and navy combination as seen here I want the navy jackets silhouette to pop so I would downplay the tone with a darker shade to allow the edges of the jacket to be identified against the white trouser nicely which by the way are from ss19 Zara. I've had my eyes on these upgrades from Ermenegildo Zegna  though because this style of trouser really are a key piece in my summer wardrobe so I think it's time I should invest in a special pair. I would also consider lighter tones in general this time of year as we all know they do a fantastic job of reflecting that light and in effect keeping us cooler. 
Fit
---
 Once you've got the colours and tones sorted it's key to make sure the fit is right. The wrong fit can ruin any look and is often the reason why something you think would look great doesn't in the end. Often we see catalogue images online of outfits and vision ourselves in these as they look but we need to always remember that these items are more than likely tailored to the model or pinned during shoots and that is why they work so well. You will have heard me talk about this before but a tailor is hugely important. Find a good one that understands you. I think tailors are underrated and underused and when I speak with friends it is a common occurrence for things not to be the right fit and yet they don't use or think even about going to get the items tailored. Be mindful when having your items tailored to allow for movement and breathability during the hotter climates. In the end the fit will really give you the confidence in what you are wearing. Ever put on a perfectly fitted jacket? That confidence can feel second to none and you are immediately aware that you look good.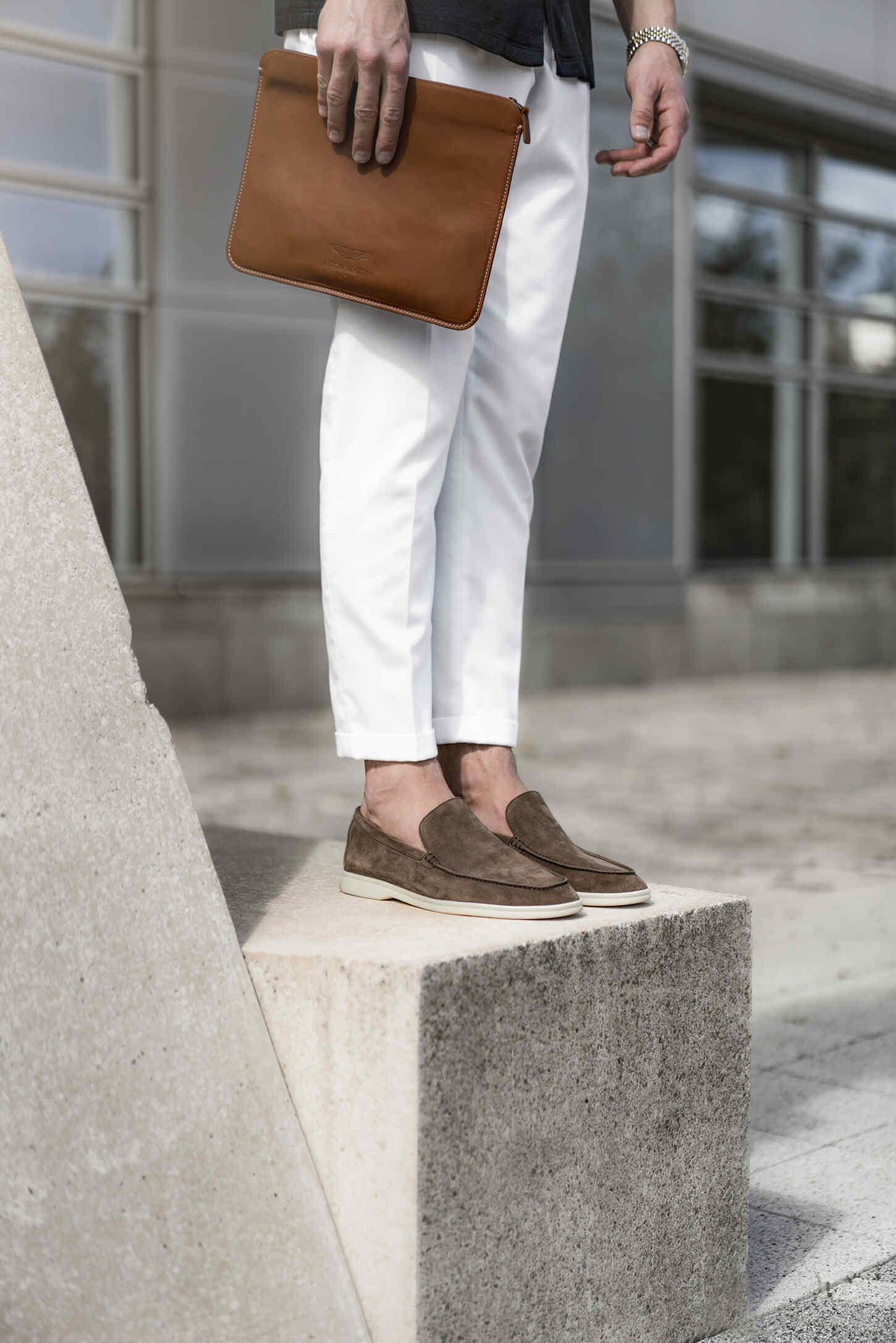 Accessories
---
Finally, onto styling those finishing touches. Styling up your look is a bit like seasoning food, the right amount and it adds so much more, too much and you ruin the whole thing. With styling I think it's better to under accessorise than over accessorise. Less tends to be more. With my look today, we've got that fundamental watch, necklace, wallet and pocket square. Then the Bottega Veneta aviator frames to top it off. These pieces have been selected with one another in mind you will notice the cohesion between the hardware, a white gold and silver finish flows through each item. The last thing to mention is the shoes. Finding shoes to complete your look can be tricky as you need to match them with everything else. This is such a personal point but for me I've always been a fan of Loro Piana shoes and have finally invested in a suede pair from them that I am extremely happy with. They complement this look in particular and are becoming a flagship item for me. I would always suggest keeping your daily actives in mind when selecting shoes, I've ruined a few pairs in the past when misjudging the days plan, water and suede aren't the most suited couple around…
---
Leave a comment and let me know what you are thinking for summer styles this season. In the meantime, stay safe.
---
Affiliate links used
Shoes – HERE
Trousers Similar Reiss – HERE
Watch Similar – HERE
Slip – HERE
Jacket – HERE
Shirt – HERE
Necklace – HERE
Sunglasses – HERE
Pocket square – HERE