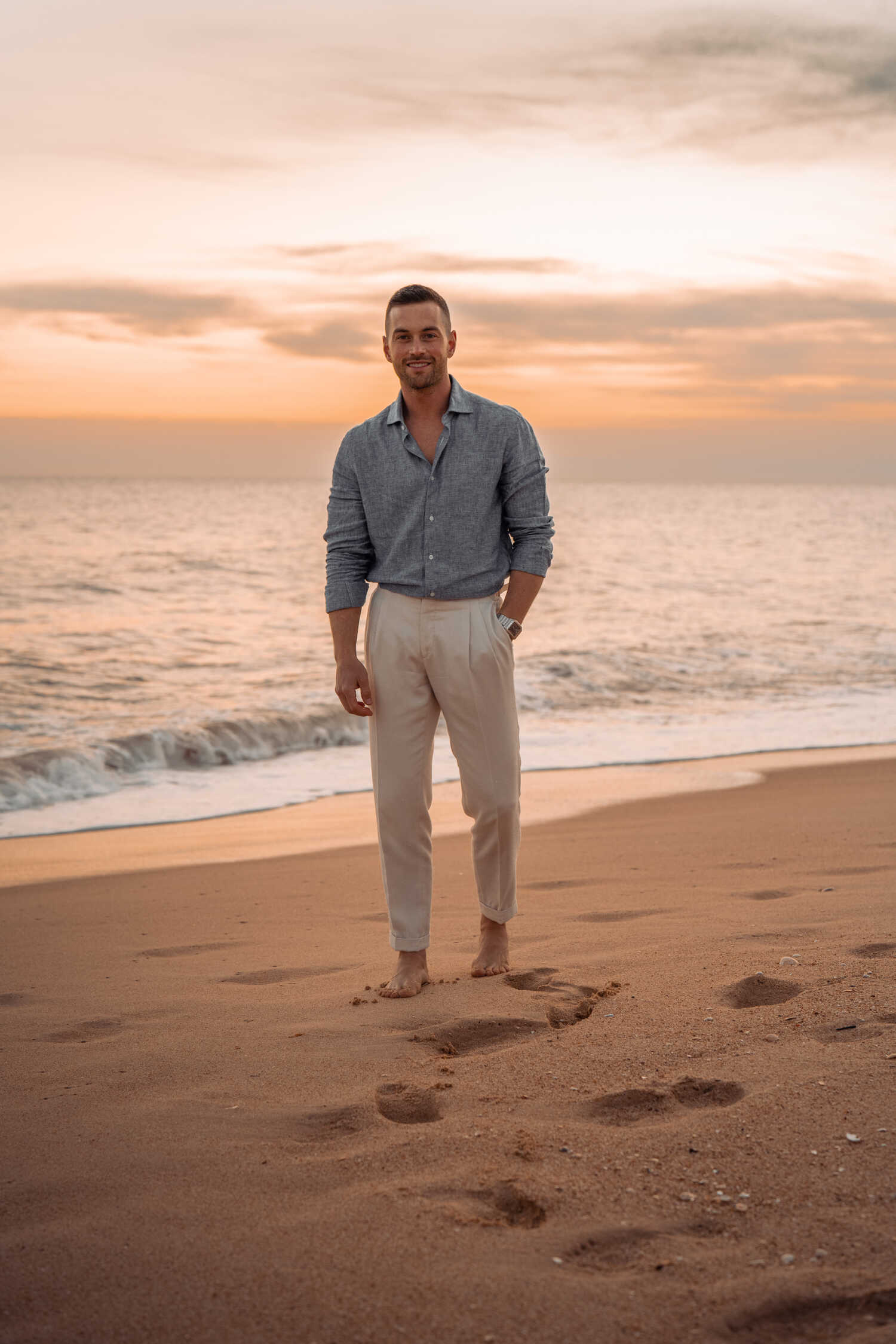 ---
"Keep your head in the clouds and your feet on the ground…preferably in the sand"
---
Sometimes when you go to a beach it's not quite what you expect. You can get lots of stones, often rubbish is everywhere and they can be really crowded at times.
---
Let me tell you that this beach on the coast at Quinta Do Lago is the exact opposite. In fact it matches the Hollywood-isation of beaches which is why I took the opportunity to shoot some sunset content on a recent trip.
---
Keep an eye out across my YouTube and Instagram too as there will be more content coming out from this trip and for those of you following my stories you will have already seen how beautiful Quinta Do Lago is.
---
Located just 30 minutes from Faro Airport, I had the privilege of visiting this area thanks to One Green Way who are a development company working on a community of properties along side one of the golf courses in the area.
---
I was invited down to check out the area and play in the inaugural Jean-Noel Bioul Invitational and what an experience this turned out to be as I ended up playing alongside Paul Lawrie and having dinner with Colin Montgomerie, Jose Maria Olazabal and Miguel Angel Jimenez…it's not everyday you are surrounded by Ryder Cup legends!
---
To couple off a once in a lifetime golf experience, it was great to wonder into the local area and experience the local beach lifestyle with some great restaurants to match the beautiful scenery. Maria's and The Bold Octopus were the standouts!
---
Having started my golf journey not that long ago my head is in the clouds for where it can take me next but my feet firmly on the ground (and preferably not in the sand that much). I know that it will be hard work along the way to each of these experiences which are a reminder that the hard work pays off.
---
AD AFFILIATE LINKS BELOW
Shirt – HERE 
Trousers (Similar) – HERE 
Watch – HERE